Activities
If lazing about on the beach or in the Swahili day-beds isn't your thing, there is plenty to keep you busy; from snorkelling to kayaking, or historical trips to Bagamoyo or sun-drenched dhow trips.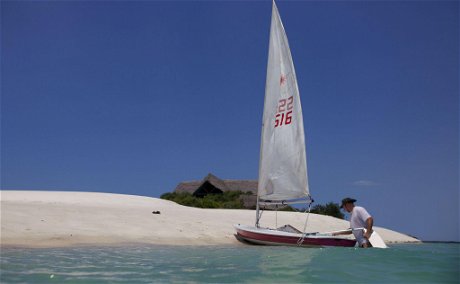 Sailing
Wind and tides permitting, we have an excellent Laser I and Laser II to take out sailing, and an experienced manager to guide you. At most times of the day, the lagoon is largely sheltered from the onshore winds and makes an ideal spot to learn to sail.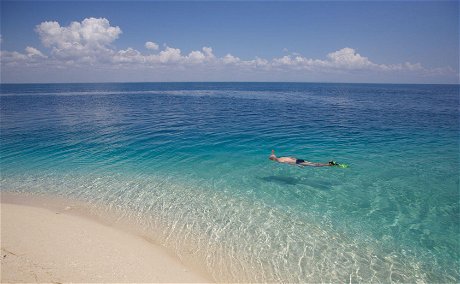 Snorkelling
The coral off the coast is home to a myriad fish, sea anemones and countless other creatures to drift over and marvel at. For the more ambitious, a dhow trip can take you further out. We have a number of sets of fins, snorkels and goggles for different ages and sizes.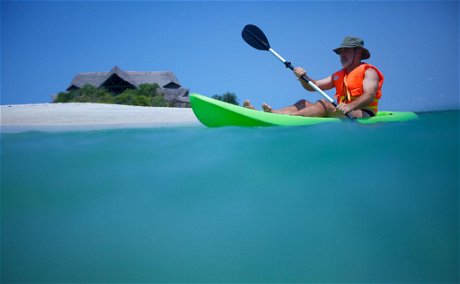 Kayaking
We also have a number of one and two person Kayaks to explore the coastline around the lodge from a different perspective. We have plenty of life jackets for all activities.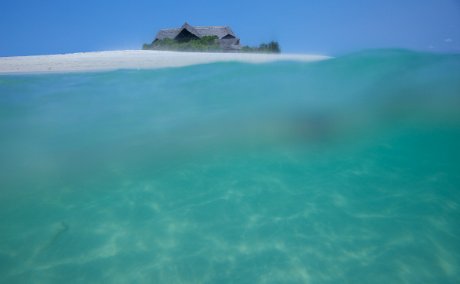 Swimming
Depending on the tide, there are a number of spots where you can safely swim off the beach outside the main banda. At other times, when the currents are strong, or for those less adventurous, there is always the serenity of the swimming pool!