About the Swahili Coast
The Swahili coast has a rich and sometimes tragic history as the entry point for many cultures and influences, from slavers to ivory traders, Christian missionaries and early European explorers.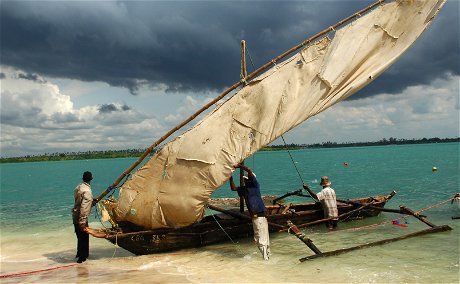 History
Bagamoyo was one of the most important trading points on the East African coast, serving at various times as a trading centre for ivory and for slaves. The name Bagamoyo means 'lay down your heart'; a relic of the slave trade as this was the exit port for many thousands of Tanzanians who left their hearts in their homeland. Later, it was used as a base for European explorers into the interior....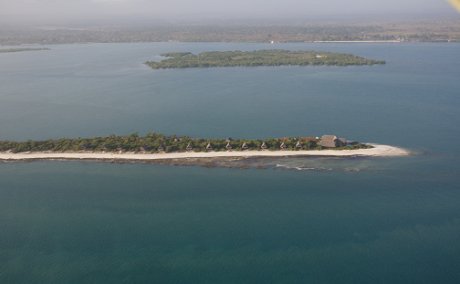 The Island
Lazy Lagoon is situated at the end of a thin spit of land that forms a lagoon of azure waters a little south of the town of Bagamoyo. The spit, and a number of tiny islands in the lagoon, are home to mangrove forests, with spectacular high and low tides; the latter revealing miles of white sands, exposed corals, and naked mangrove roots and trunks.

The mainland is home to a number of small fishing villages, from which you can get up early to watch the fishermen take their ngalawas out of the calm lagoon waters and out into the Indian Ocean. Depending on the winds and the tides, they return from noon onwards, sometimes stopping to sell their catch to the lodge.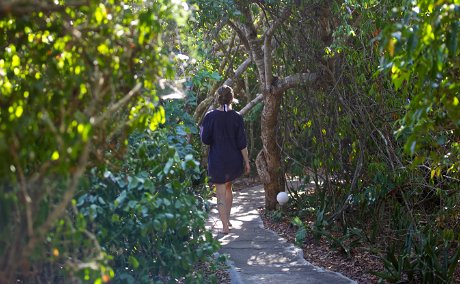 Flora and Fauna
The mangrove forests of Lazy Lagoon forms a private nature reserve with many resident small mammals including Duiker and Suni Antelope.  Nocturnal guests may include Bush Babies and Genets.  Bird life and flowers are abundant especially during the wetter months.  Under the water lies another world of sea creatures, coral and fish – glimpses of the colour and variety of species can be seen in the many rock pools exposed in low tide where brightly coloured starfish can be seen.